A Brief Biography of Yu Chen, Ph.D.
By his family and friends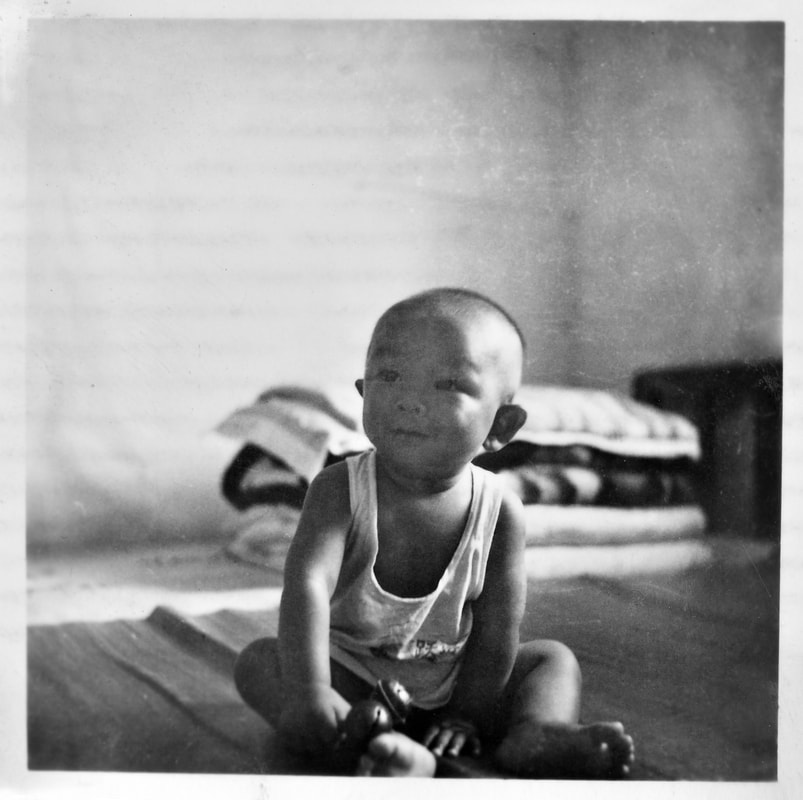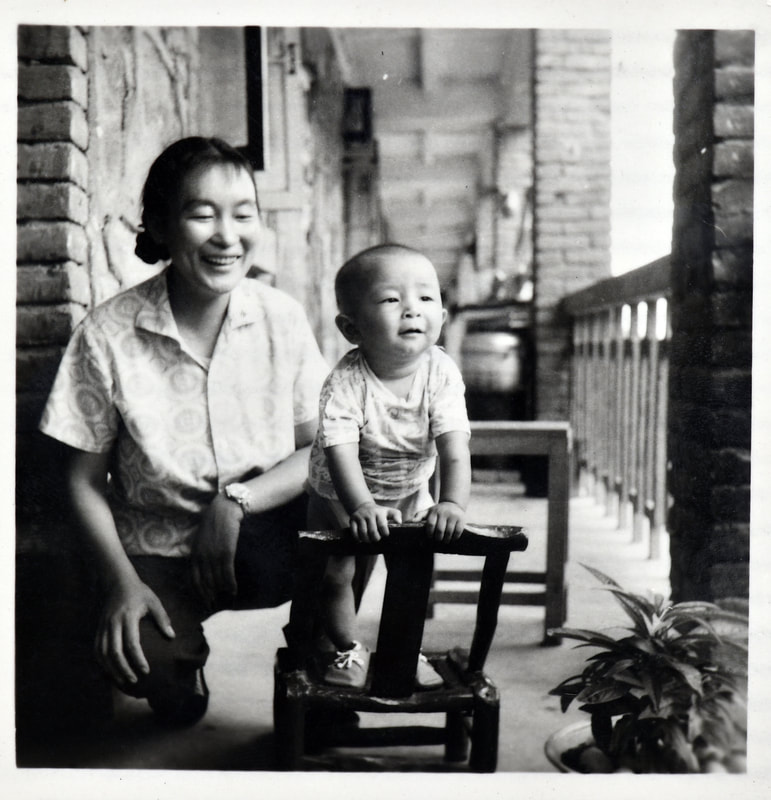 Childhood
Yu Chen was born to a military family on December 30th, 1973 in Zhengzhou, Henan, China. Both parents working for the military, his father was a senior engineer, and his mother was a doctor and researcher.
When Yu was 5, his father was appointed the Director of the Integration Design Division at an air base. He was later promoted to the Commander of the First Section of the air base, making significant contributions to the scientific research and development for the Chinese Air Force. Yu's family lived at the air base located in northwestern China until Yu went to middle school. Yu's childhood experience in the Gobi desert with a climate of extremes and the air force with a strict discipline cultivated in Yu qualities of perseverance, self-discipline, and generosity.
During this period of his life, Yu already demonstrated an exceptional level of intelligence and a zest for learning. He had always been at the top of his class. However, the air base was in a secluded area with a small population and far away from large cities. In order to provide better education opportunities for their promising son, Yu's parents decided to leave the air force and transfer to civic jobs in their hometown of Zhengzhou, sacrificing their own careers in the military. Yu transferred to No. 8 Middle School in Zhengzhou, and was later admitted to No. 1 High School with outstanding academic records. In these schools, Yu continued to be at the top of his classes. The stellar academic performance never made him arrogant. On the contrary, Yu was humble, warm-hearted, friendly, generous, and always helpful. He was extremely patient when helping his classmates no matter who came to him with questions, and always gave them genuine encouragement. Besides studying, Yu also actively participated in diverse activities. It was from that time that Yu started taking the responsibility of serving the community and helping those in need, instead of being only satisfied with academic excellence in the ivory tower. He volunteered to care for a widowed elderly for many years until she passed away.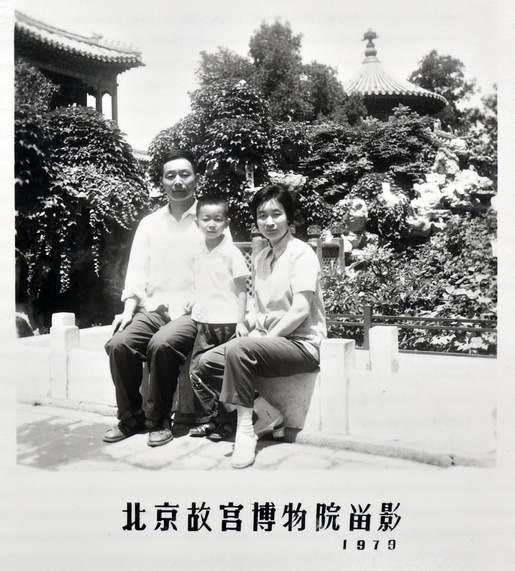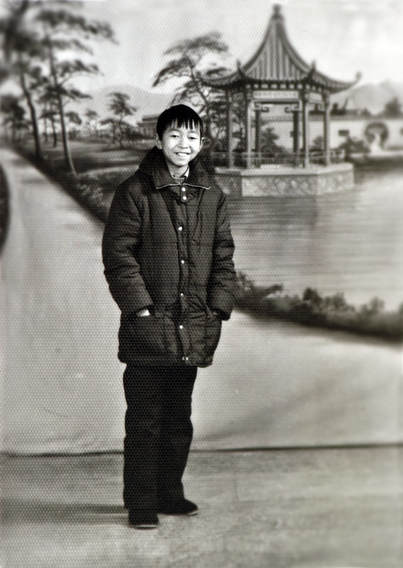 College
In 1990, Yu was admitted into Peking University (PKU), exempt from the college entrance exam requirement due to his excellent academic records and well-rounded performance. Yu majored in nuclear physics in the Department of Technological Physics. Due to a special circumstance during the early 1990s, all incoming freshmen of PKU were required to complete a one-year mandatory military training at the Xinyang Military Academy in Henan Province before starting the regular 4-year undergraduate study. Many students and parents considered this extra year of training a waste of time or a constriction of freedom. But Yu took it as a good opportunity to toughen both his spiritual and physical strength. Yu naturally fit in the military environment and always applied to himself the disciplines with most rigor. Soon, he was appointed Monitor of the 1st Squad of the 1st Detachment in the 27th Squadron of the 6th Battalion of the Academy. The Detachment Leader used to joke that as a trained Squad Monitor Yu would be the first one to go to the front line, had there been a real war. This was no joke to Yu----sacrificing himself to serve the country and the society if needed had always been his dream deep in his heart. In addition to the routine military training, Yu also led his squad to participate in many other voluntary activities, both within and outside the Academy. While Yu actively organized these events for his squad, he never intended to seek any credit. Instead, he always gave credits to others. During one tunnel-digging project, one classmate in his squad suffered an ankle injury while operating a wheelbarrow. Yu ordered medical leave for him and petitioned for a recognition in the classmate's honor. Yu also gave countless help to his classmates, doing laundry for the injured squadmate and taking overnight sentry assignment for those in need. During the one year of military training, the strongest impression Yu left his classmates was his genuine generosity, cheerfulness, and care for others.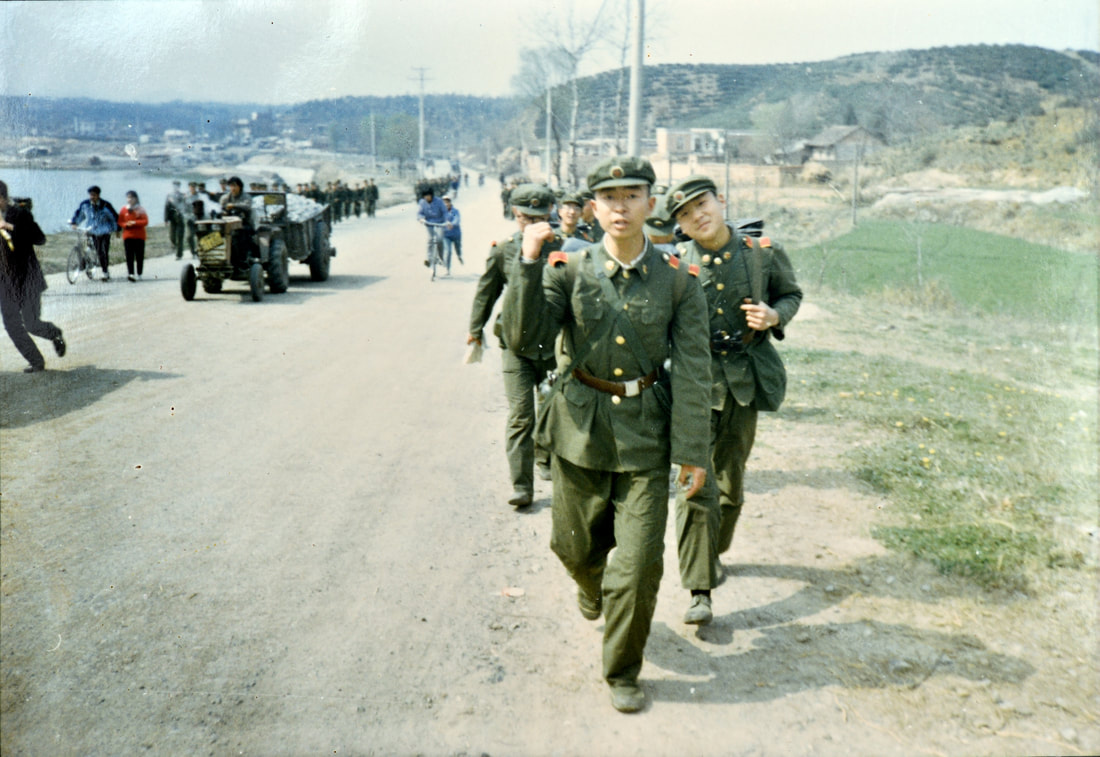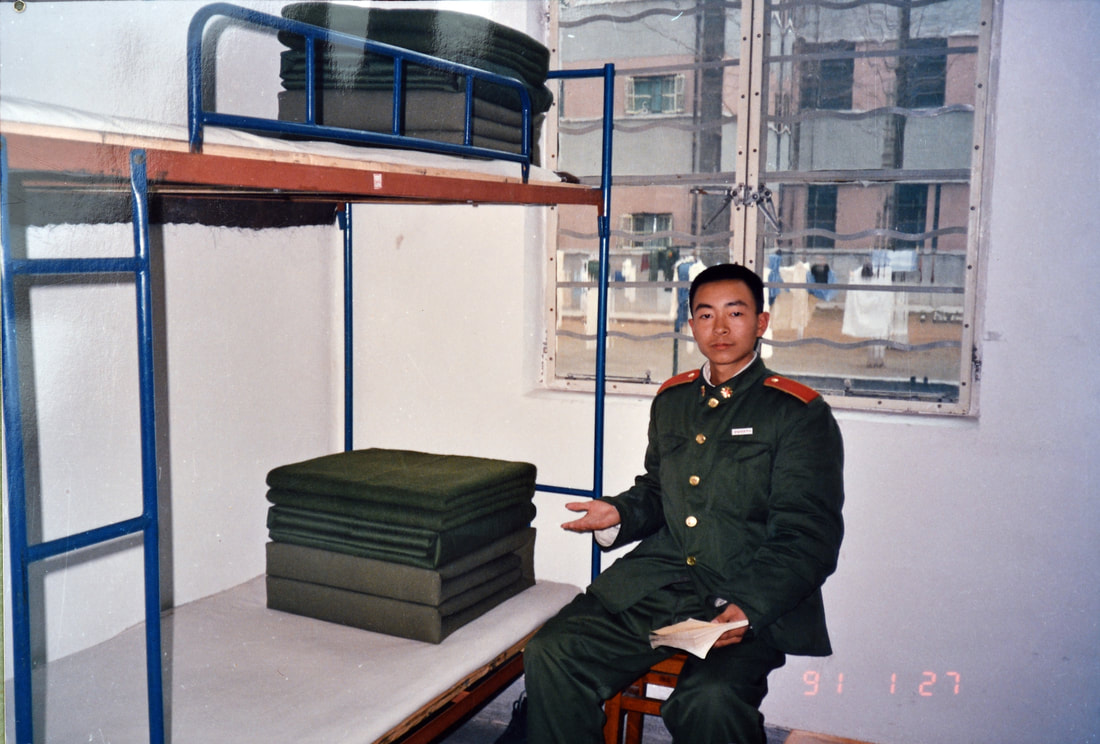 In Fall 1991, Yu returned to PKU with all other students of the class of 1995 to start four years of undergraduate studies. Although they brought to PKU with them their military bedding sets, they all seemed to have lost all military imprint and, in particular, the ability to make the perfectly square bedding like they were required to do in the military academy. Everyone except Yu, that was. With strict self-discipline, the "square" traits were innate in Yu and would not change with time or environment. When applying this self-discipline and his perseverance to studying, Yu was always diligent and inquisitive. It was not surprising that he continued to be at the top of his class in this top university of China. Yu was the student that every professor wanted to have. In fact, many of his professors asked Yu to be their teaching assistant after they had Yu in their classes. Yu treated his duty as a teaching assistant with equal diligence. Yu always carefully reviewed the course materials, doing every homework problem again himself before grading students' homework. Quite often he provided longer and more thorough answers, derivations, and explanations for each student than what they could write down themselves. To his classmates, Yu also never spared any effort when they needed his help. Even when others were hesitant to ask for help, Yu always offered it as soon as he perceived the need. In college, Yu had outstanding academic performance and demonstrated a keen interest and talent in scientific research. At the same time, he was also an avid athlete who enjoyed running, body building, and swimming. Although a person of strict self-discipline, Yu was never harsh on others. Quite on the contrary, he was warm, cheerful, and amiable. Among the group of young people in this particular stage of growing up, Yu was always willing to open up and share his own growing pains. His nickname "Lao Bang" also came from the jokes and pranks of this period. Although it was not a worthy name of recognition, Yu actually liked it and often self-referred using this name, only because of the deep brotherly love from which it came from.
Upon graduating in 1995, Yu continued at PKU with his graduate studies, with the entrance exam waived due to his stellar undergraduate performance. He became the last protégé of Professor Jiaer Chen, a famous Academician of Chinese Academy of Science and the then President of PKU.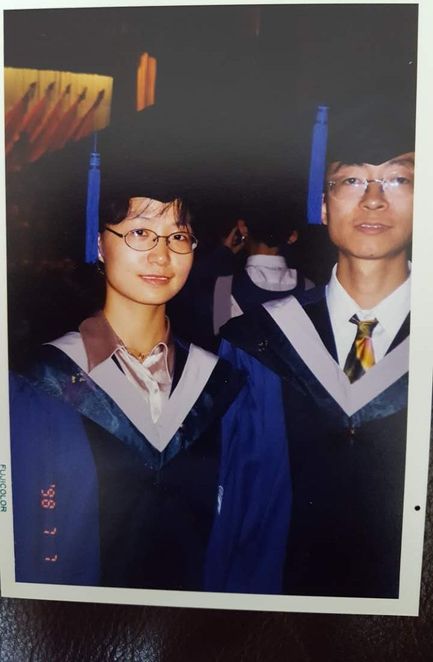 Ann Arbor, Michigan
In 1998, after completing his M.S. studies at PKU, Yu was admitted to University of Michigan (UM) to pursue his Ph.D. in Physics. Just like that of thousands of other international students, the life in the USA for Yu beyond studying was about making friends and learning to cook. On his coursework, Yu was diligent on every class he took, once again applying his high degree of focus and persistence. In the eyes of his classmates and friends, Yu truly demonstrated the meaning of meticulous scholarship. For one computer science (CS) course he took, the term project was on designing a CPU. Yu's design far out-performed those by other CS majors, so much so that his design was near commercial grade and was selected for fabrication. But Yu was still humble, always telling other friends that all UM students were excellent and he needed to spend a tremendous effort just to keep up with them.
Yu developed life-long friendship with many, influencing those both inside and outside his research work and studies. At UM, he enjoyed discussing scientific research with friends, and later organized the "Enjoy Science Club". He also passionately participated in many outdoor and sporting activities, bringing along many of his friends. Following his lead, many of his physically inactive academia friends started a healthier lifestyle with exercising and outdoor activities. Yu's apartment had been center for friends to gather for as long as he lived in Ann Arbor. Yu particularly enjoyed hosting dinner parties in his apartment for large groups of friends. Yu always insisted on doing cleaning himself following the dinner, while joyfully chatting and laughing with his friends. To him, the tedious chores of hosting, cooking, and cleaning up afterwards were actually a blessing, as long as he could be with his friends.
In 2005, after receiving his Ph.D., Yu continued to stay in Ann Arbor and started conducting his postdoctoral research in Radiation Oncology at UM. His major research focus was on radiotherapy for cancer patients, a continuation of his doctoral work but even closer to clinical applications. He deeply enjoyed this research area, knowing that his findings could potentially help significantly improve the survival rate of many cancer patients. Every time he talked about his research with family and friends, Yu flashed sparks in his eyes. He would most patiently detail his research experience and how eagerly he wanted to help cancer patients.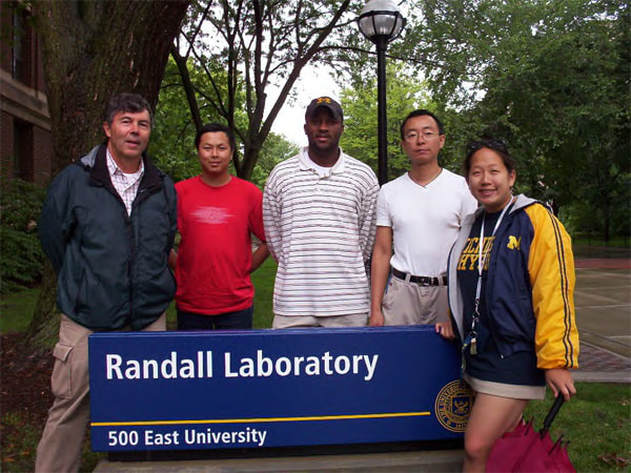 Madison, Wisconsin
In 2007, Yu moved to Madison, Wisconsin and became a research medical physicist. Among different career paths in radiotherapy medical physics, most people chose to become clinical medical physicists, because the clinical positions were better paid and more stable. However, after completing his postdoctoral research, Yu did not choose this popular career path. Instead, he sacrificed his own financial interests and chose to become a research medical physicist. For Yu, research is the foundation of effective clinical applications and research breakthroughs benefit a much larger range of patients. As a senior medical physicist, Yu was a core member of the research and development teams at TomoTherapy Inc. and later at 21st Century Oncology.
During his medical physics research career in Madison, Yu published dozens of research papers, frequently presented his discoveries at international conferences in cancer radiotherapy, and was the co-inventor of several U.S. and international patents. Several software systems that he developed were implemented in clinic environment, the most famous of which was what later became TomoEdge, a radiotherapy system being used in hundreds of cancer centers around the world today for treating thousands of patients every day. Not only did he devote himself to his research, Yu also continued to live a vibrant life in Madison owing to his zest for life, freedom, and sports. He enjoyed going to shooting ranges, hiking, rock climbing, swimming, kayaking, snowboarding, and picnicking with his Madison friends. In the winter, he frequently organized group ski trips of over a hundred people. Yu also enjoyed singing and producing his own amateur recordings, with a vocal of near professional quality.
In 2009, Yu discovered and immediately fell in love with windsurfing and sailing on Lake Mendota. He soon became a top windsurfer on the lake and was frequently the top finisher in local windsurfing speed races. Yu was eager to give back to the community by helping others learning the sports he loved. In 2012, Yu became a volunteer windsurfing instructor at the Hoofer Sailing Club. Ever since then, he had spent countless hours of his spare time teaching and giving ratings to other surfers, and volunteered for many Hoofer activities, including his favorite Hoofer Outreach Program for taking underprivileged youth on sail boats to experience Lake Mendota.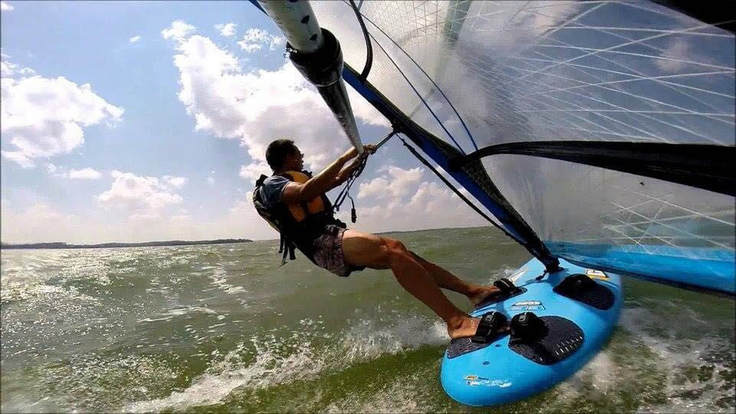 One fateful afternoon on Lake Mendota
Windsurfing brought Yu immense joy and excitement for many years, but it also put a sudden end to his young and vibrant life. In the beautiful afternoon of May 31st, 2017, Yu glided gracefully on Lake Mendota for the last time, only leaving an everlasting shadow of his sail deep in the hearts of those who loved him and cherished his friendship.

Had he lived on, he would still be enjoying his cancer research, his sports and the great outdoors.

Had he lived on, he would definitely have his own children. He would be so patiently playing with them, and teaching them to learn and to love.

Had he lived on, he would still be helping everyone in need without reservations.

Had he lived on …